Geismar active and innovative exhibitor at SIFER 2023
As a national champion of track and catenary installation, renewal and maintenance equipment, the Geismar Group is pleased to confirm its presence at the 13th International Railway Industry Exhibition (SIFER) which will be held in Lille Grand Palais from Tuesday 28 to Thursday 30 March 2023.
On this occasion, some of the latest innovations as well as a sample of the range of measuring instruments will be presented. The Geismar team will also participate in the round table on 28 March dedicated to zero emission equipment and unveil innovative projects that will be implemented during the year.
Building on its success, the Activion® systems range continues to expand
In order to offer solutions that limit the impact on the environment and improve the comfort of use for operators, the Activion® systems brand of the Geismar Group for carbon-free, electric or hybrid machines has been extended with a new machine: the Narval battery-powered rail drill. Light but powerful, it is ideal for use in confined spaces due to its versatility and emission-free operation.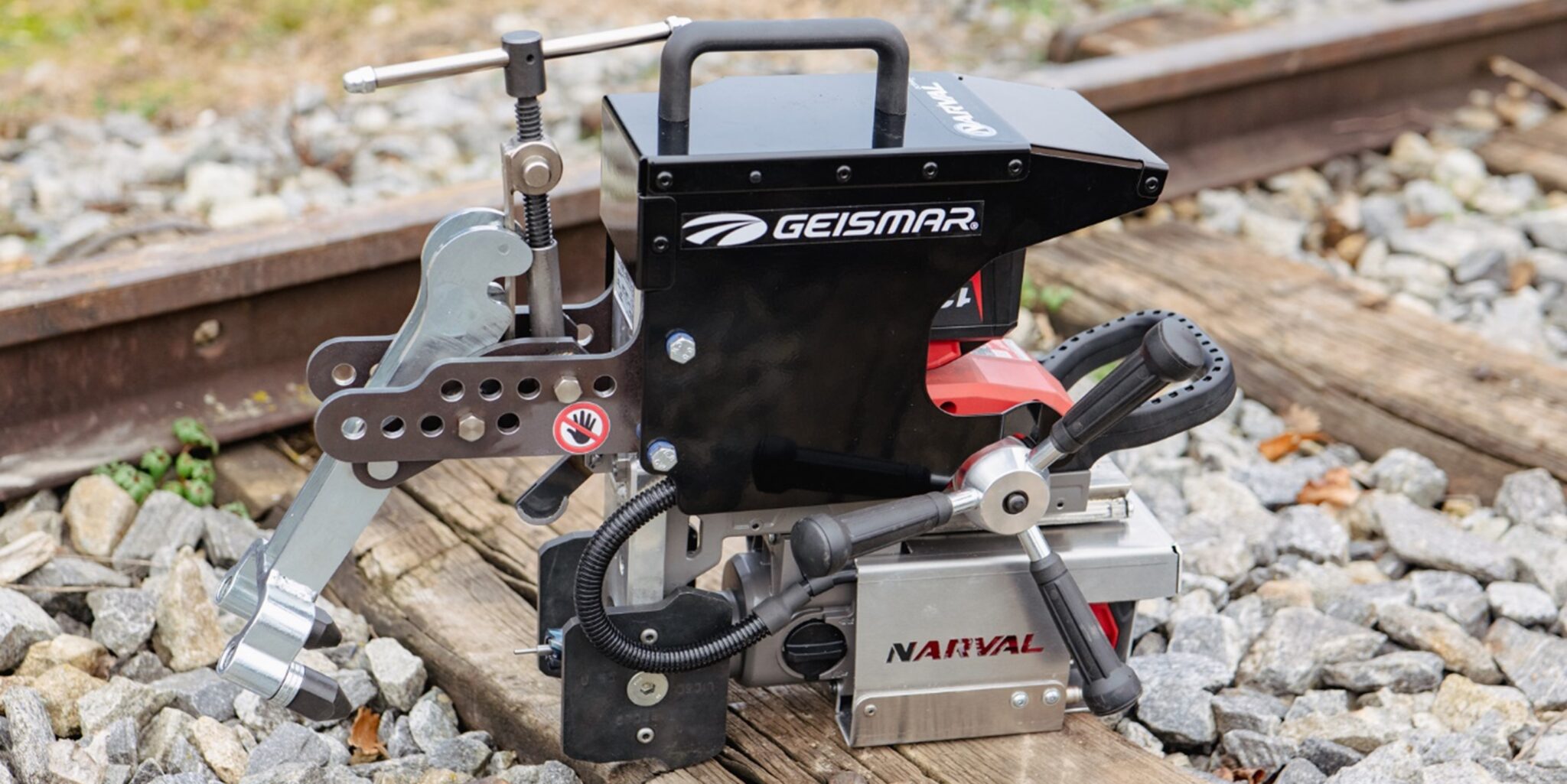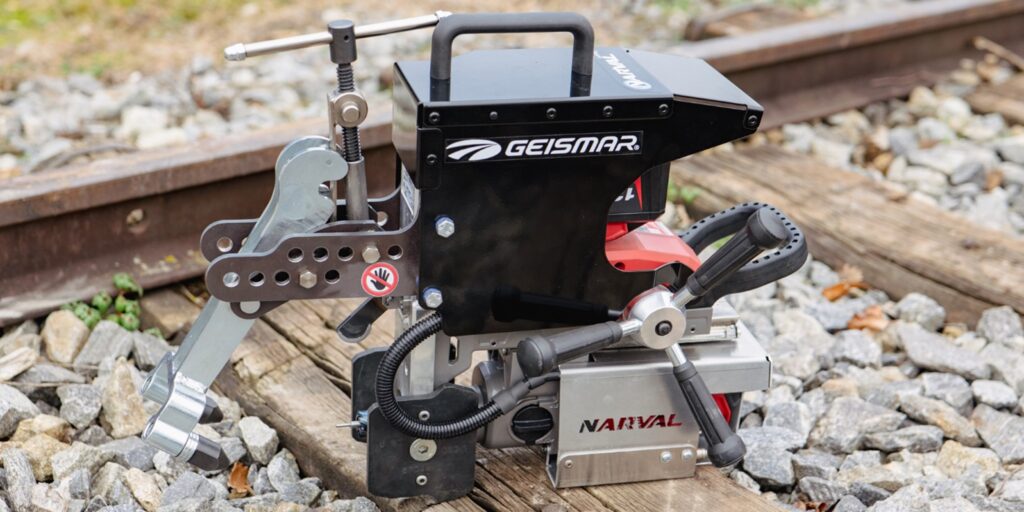 Designed for railway use, developed to offer a particularly competitive price-performance ratio and designed to withstand the elements (IP23 protection class), the Narval offers optimum comfort of use and thus completes a fast-growing Activion® range.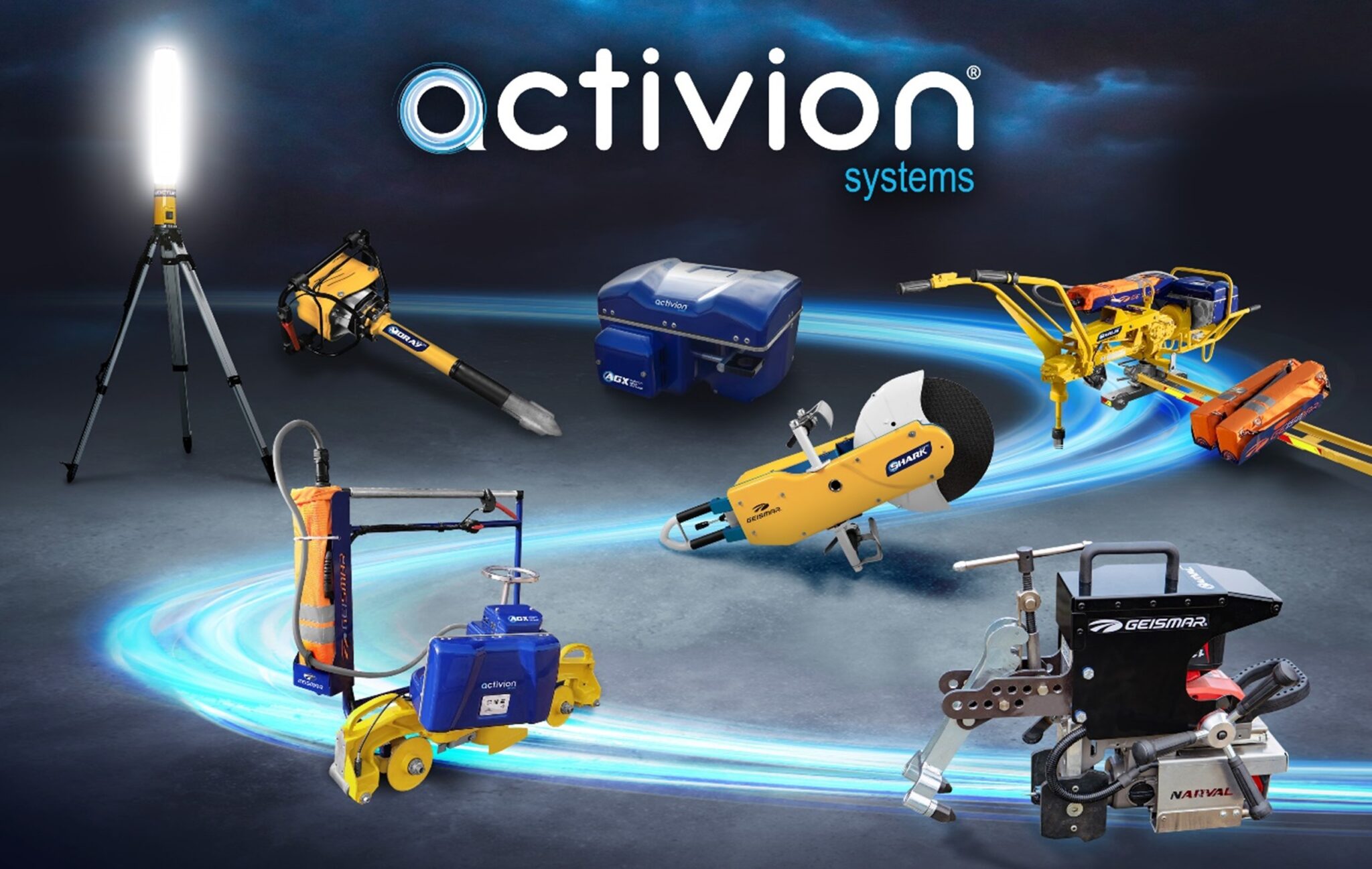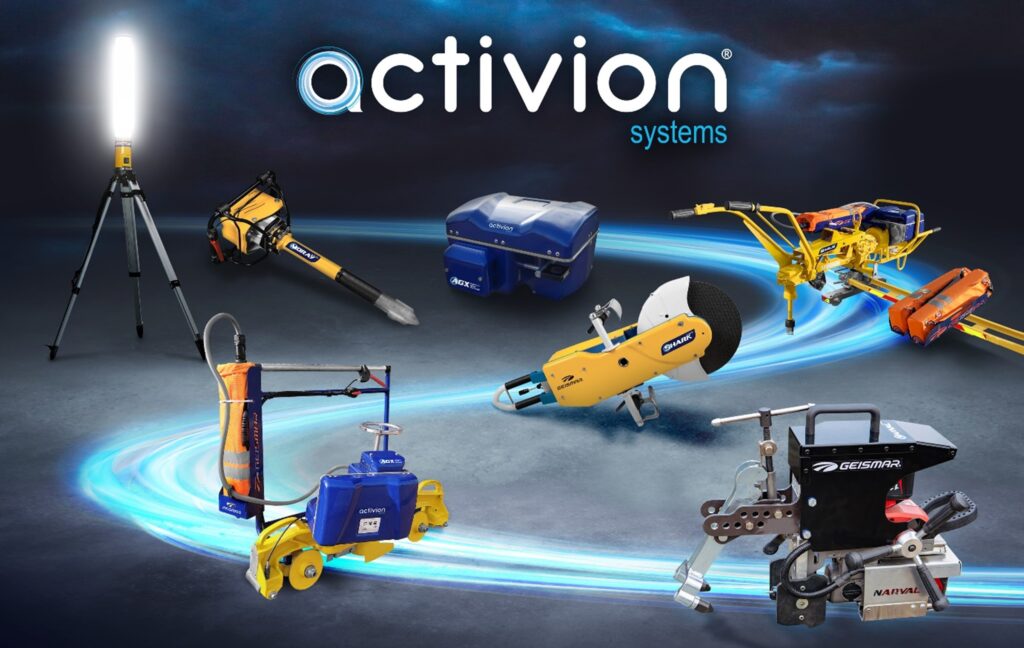 Other zero-emission machines will be added to Geismar's Activion® range in 2023, including a brand new modular and versatile 100% electric concept. Designed for urban environments and to satisfy all needs for operations on catenary, track and its surroundings, it will be presented at the round table dedicated to zero-emission solutions on 28 March.
Retrofitting, an eco-friendly and economical solution for railways
Railway machinery and equipment are complex professional products with high added value and with many requirements. Extending their service life is therefore an important part of maximising the return on investment for users, improving worker comfort and promoting a more sustainable approach to the railway world. This is why retrofitting is a subject that Geismar's engineering department has been working on from the start.
Today, the AGX (Activion® Gear Exchange) allows the conversion of no less than 5 different machines to electric. The patented Activion® electric motor is not only as powerful as its combustion counterpart, but also has the advantage of being more energy efficient and robust. A sustainable alternative providing customers with an economical and emission free, environmentally friendly solution and allows Geismar's design offices to continue to push the boundaries of electrification and to further develop the compatibility of this kit with other machines.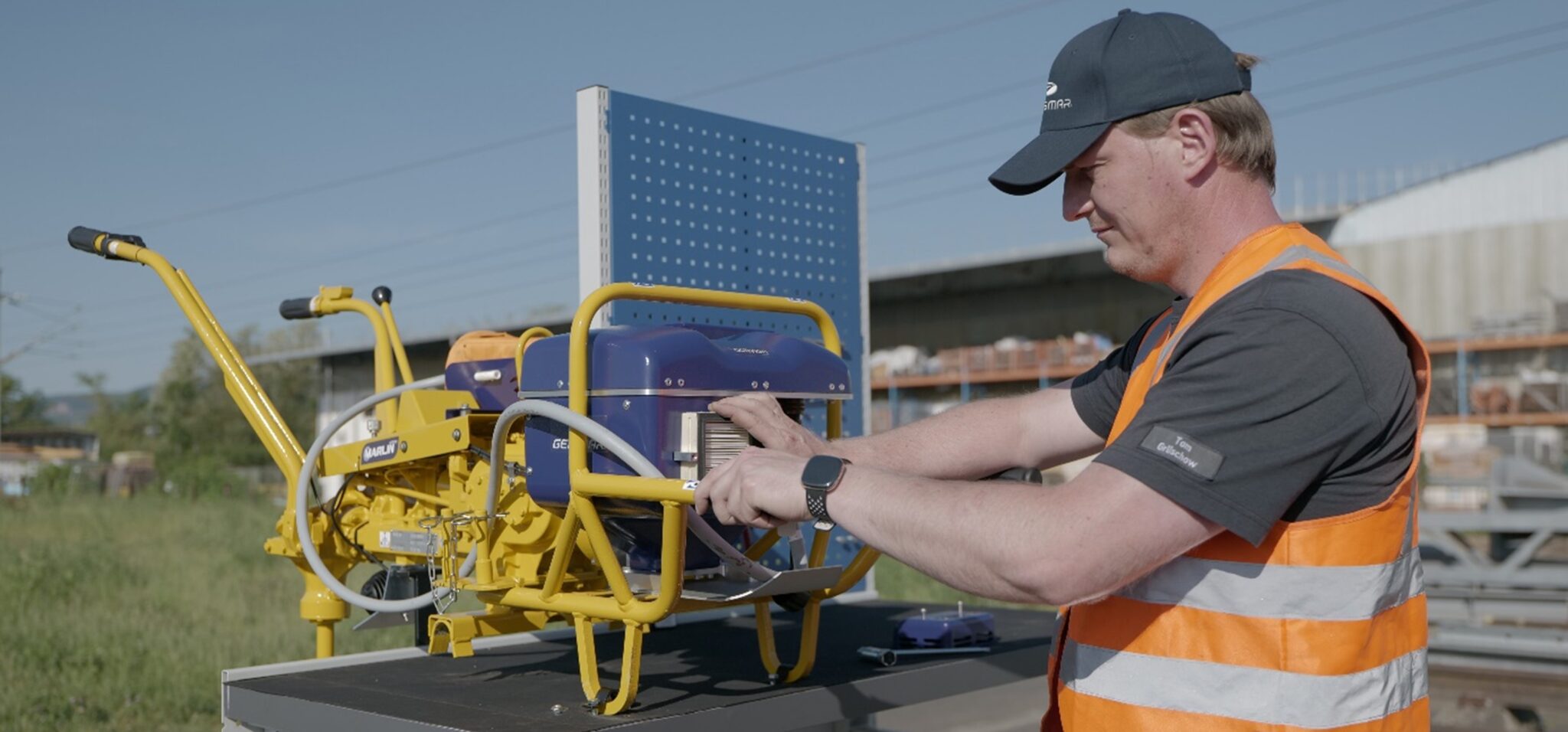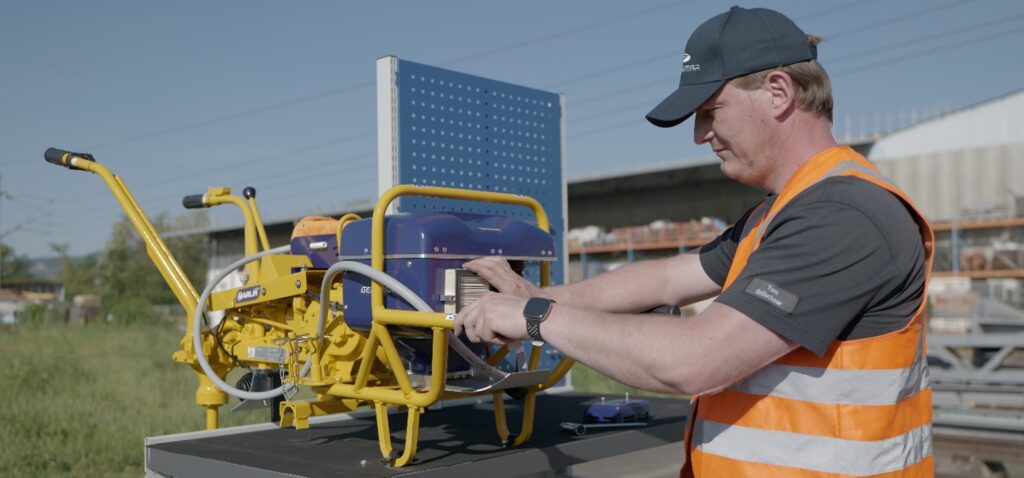 GEMS: a complete range of measuring equipment
At SIFER, Geismar will showcase a sample of its range, including the Rectirail-DL2. An electronic rail straightness gauge that allows perfect measurement of the running surface, flanks and filleting, displayed alongside the Garnet-DL digital track gauge for track and switch geometry measurement which, in addition to its ability to measure all the geometry parameters of a track, offers many advantages to the user such as easy handling and a Bluetooth connection for easy data outsourcing.
The Opal-mini will complete this vision of Geismar's expertise in the field of measurement by offering a compact and highly accurate device for measuring levelling and rail alignment.
In addition, to guarantee reliable readings of the measuring devices, Geismar offers a wide range of associated services, from preventive and curative maintenance to calibration of the devices in the laboratory.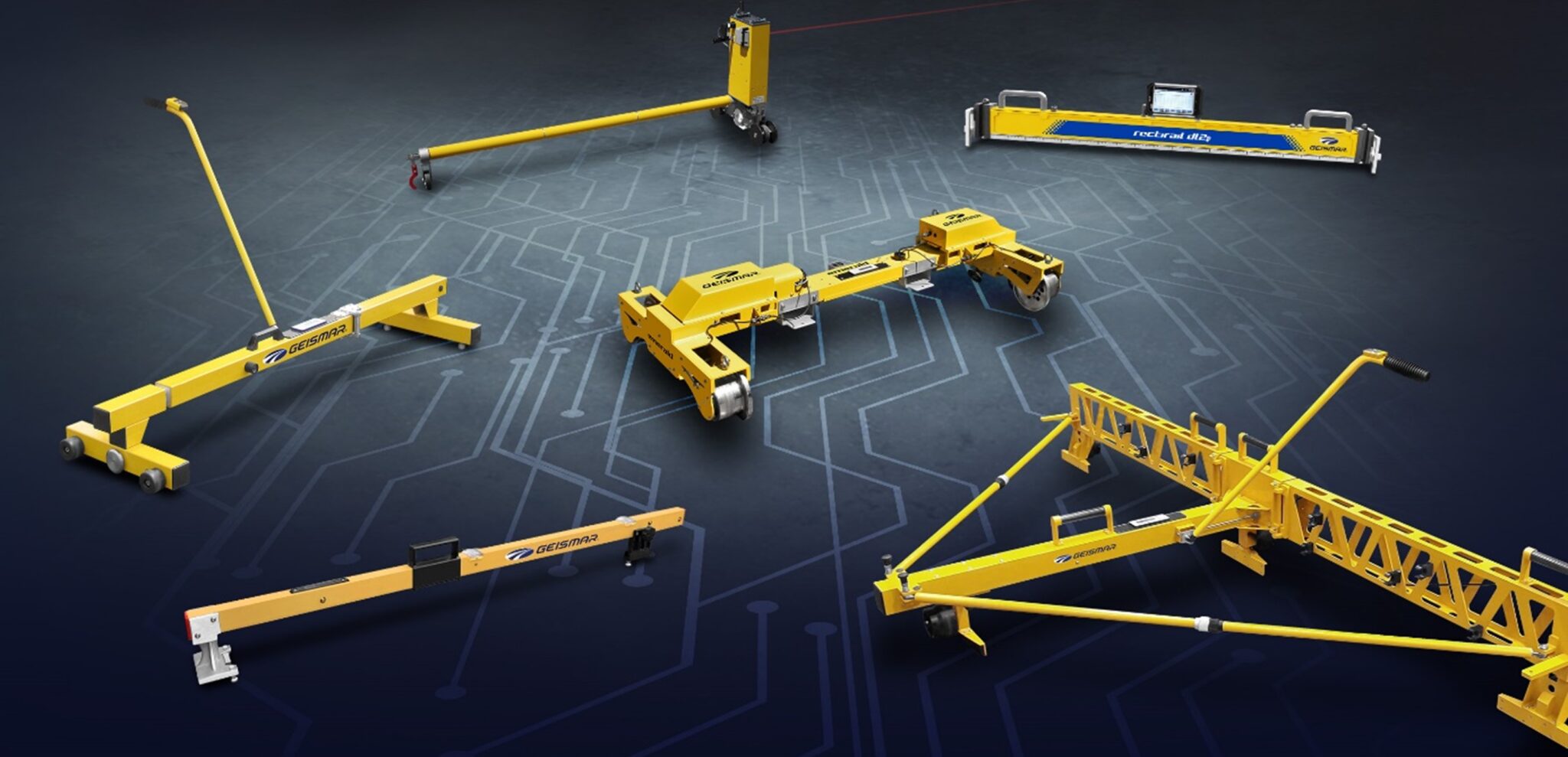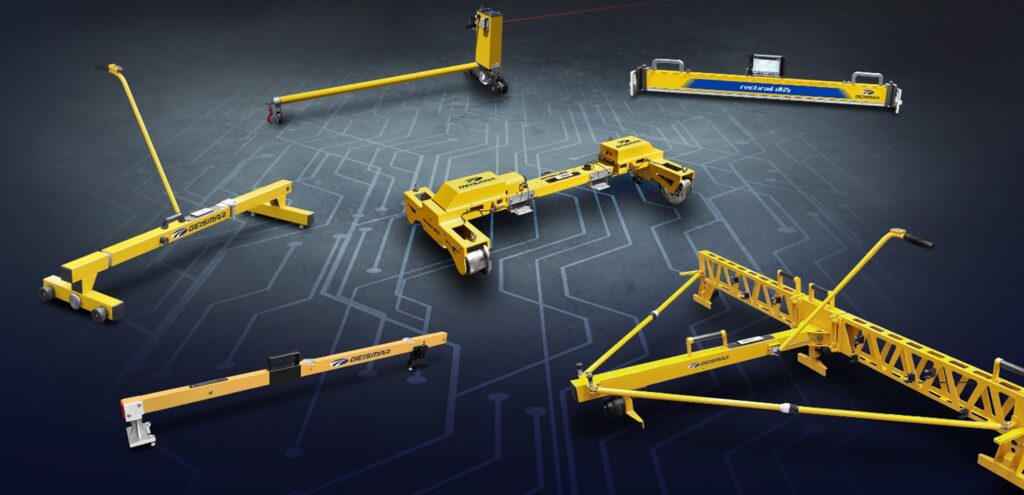 From purchase to refurbishment, Geismar is at your Service
Because the best performing and longest lasting equipment needs the best care, Geismar offers a range of services throughout the life of its machines and has recently expanded to include new services to meet new customer needs.
From commissioning machines to upgrading them, Geismar also provides spare parts kits to increase their efficiency and lifetime. Smart Pack and Life+ Pack are the ideal solution to overcome wear and tear and optimise the return on operators' investment in a preventive manner.
Geismar's certified second-hand machines, ready-to-use machines rental as well as the Geismar Reborn program are other available services allowing to benefit from Geismar equipment even longer and to increase the availability of the machines.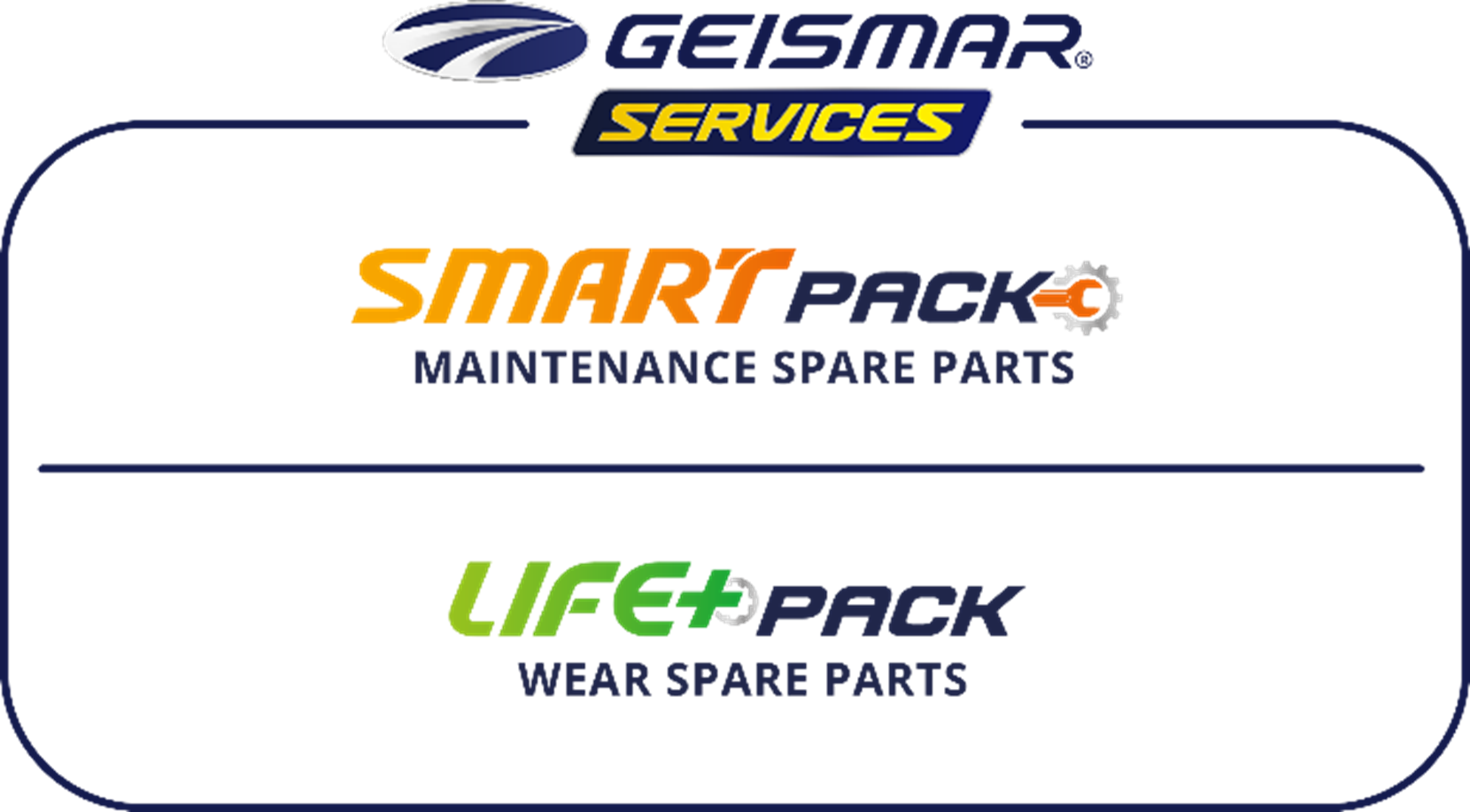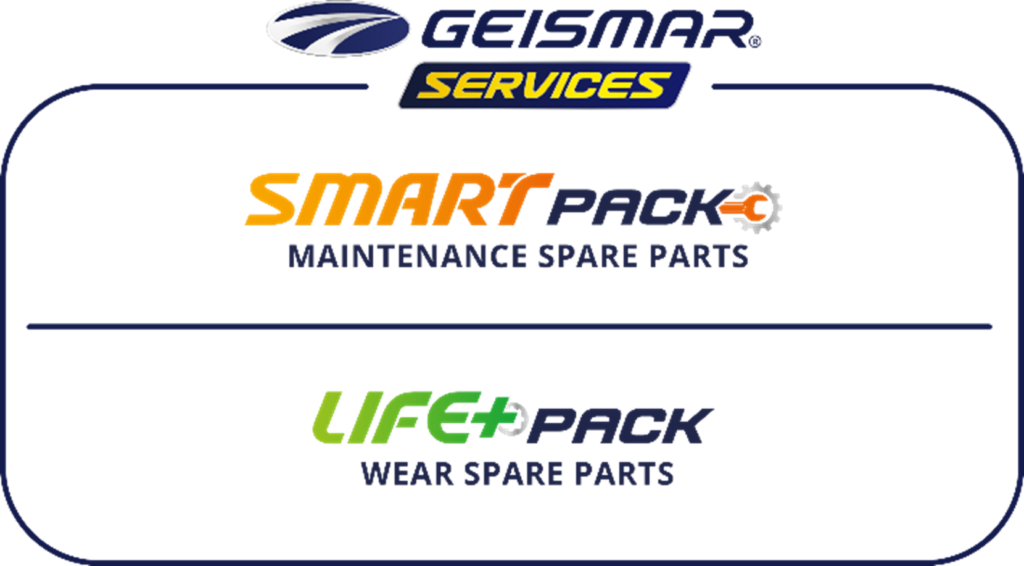 Save the date, our teams are on their way!
The Geismar stand, located at 3-138 in Lille Grand Palais, and the team who will be manning it, are ready to welcome all industry professionals and to consider together the most suitable solutions to meet the challenges of today and tomorrow.
Would you like to arrange a meeting with one of our specialists at the show? Do not hesitate to contact us to make an appointment at the following address: media@geismar.com
Press contact : media@geismar.com